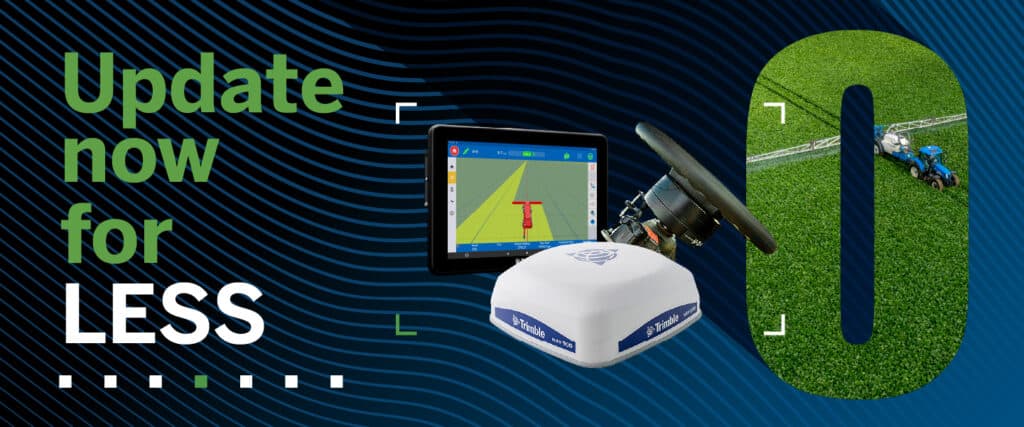 trimble financial services
0% Interest
with Trimble Finance
Secure interest rates as low as 0.00% over 12 months or 1.5% over 24 months.
Welcome back to Trimble Finance, available for a limited time, now featuring flexible finance options. 
This is your opportunity to secure interest rates as low as 0% over 12 months or 1.5% over 24 months on eligible Trimble Ag products and solutions. 
We understand the challenging environment New Zealand farmers face, where investing in your farm's future can be daunting alongside daily operational costs. Trimble Finance solutions are designed to help you acquire the necessary technology while preserving your working capital with fixed loan repayments, safeguarding traditional credit lines. Let us handle the paperwork so you can focus on your farm. 
Our new flexible finance options also allows us to tailor financial solutions that align with your budget.
Trimble's finance package is available for a limited time only.  New Zealand farmers can secure:
0.00% interest rate over 12 months
1.5% interest rate over 24 months

Flexible finance options

 
Finance applications under $100k are usually processed within 24 hours, ideal if you need finance in a hurry.
Secure Trimble Finance today and save. 
Get in touch with your local Vantage NZ rep through the form below to discuss the best farming technology solutions to drive efficiency and profits for your farm. See how Trimble Finance can help you to achieve your goals.
Terms & Conditions 
Applications are subject to credit approval.  
Monthly repayments, no deposit necessary (unless specified in approval documentation)
All forms must be submitted before 23 December 2023. 
Minimum transaction is $10,000 (incl GST) 
Document fee $295
Exclusions
Dealer add ons (install charges, training) 
Third party non-Trimble products 
Service items & Refurbished Equipment 
Wholesale invoicing 
Non Trimble branded products 
Non Trimble channel branded products 
Enquire now about
Trimble Finance