Maximise your output and minimise your environmental impact by knowing your soil properties.
An EM Soil Survey will give you priceless information on the variable soil properties across your land. Knowing your soil properties, such as texture, salinity, and cation exchange capacity, will help you with planning on how to best use and manage each piece of your land for maximum output, while minimising your environmental impact.
Advantages: 
A one-off survey is usually all you need
As soil properties don't often change, the data will give you useful information that's valid for years to come
No need to dig into the soil – the implement is wheeled behind a vehicle and uses electromagnetic current to gain data
Avoid over-application of inputs to minimise leaching
Avoid under-application of inputs, for maximum crop and pasture growth
Gain useful data on where to put different crops based on soil properties
Helps with farm environmental planning and reporting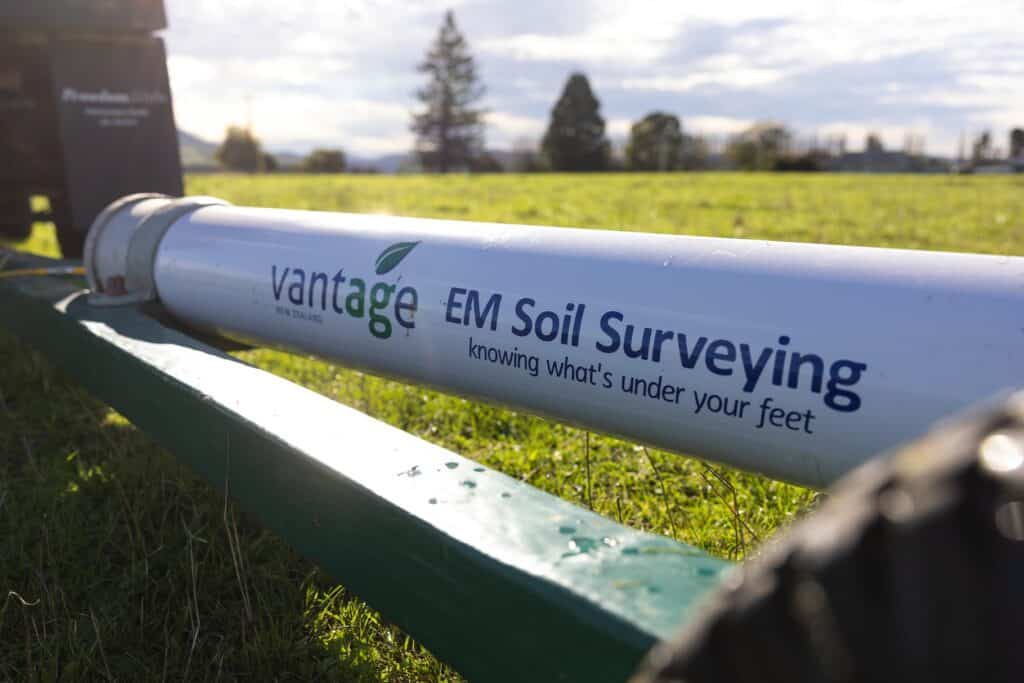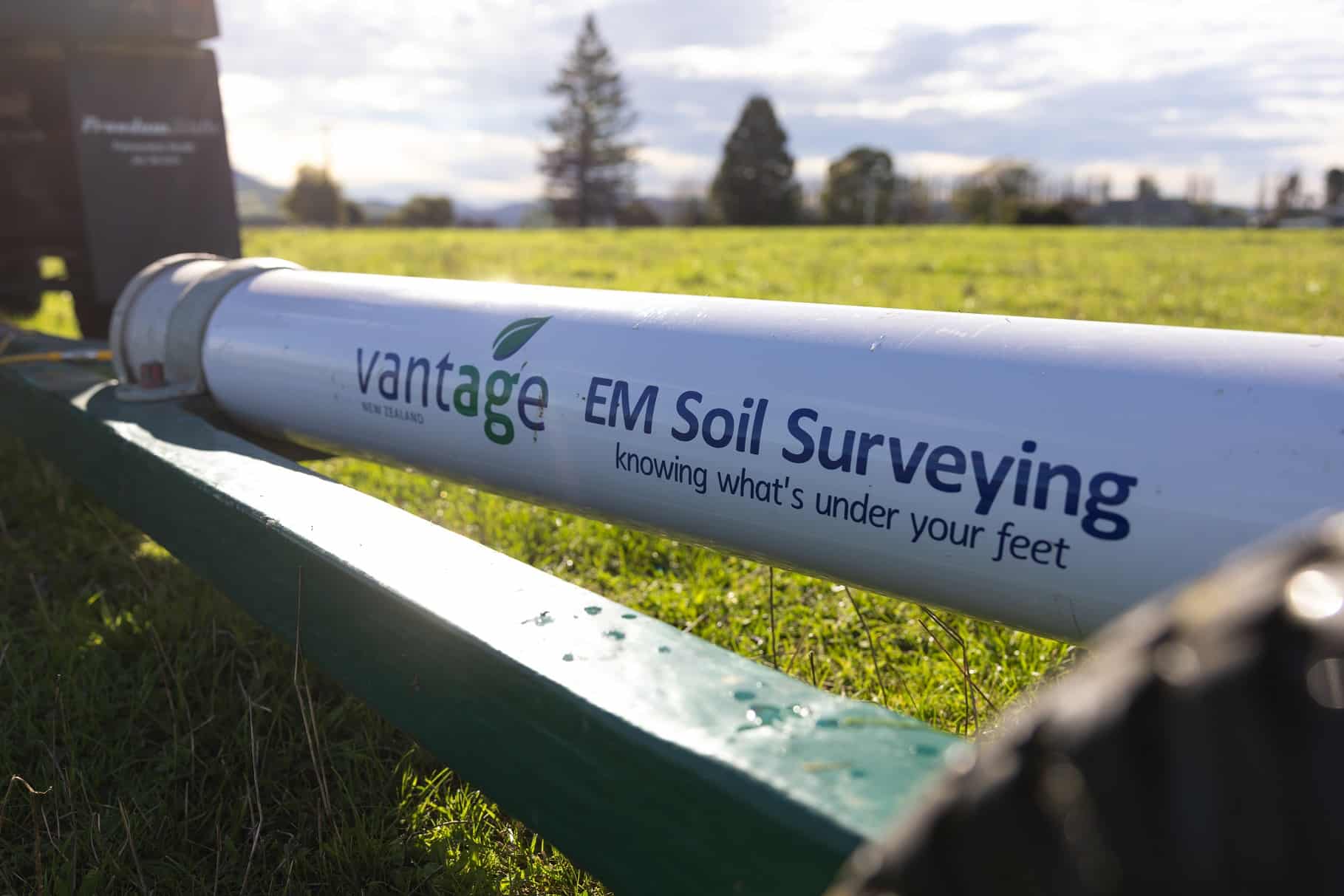 Soil: the key to balancing profits and environmental regulation
Soil affects everything in agriculture – from seed to irrigation, fertiliser and herbicide use, to the ultimate goal of food and fibre growth. One thing we know about soil is that it's variable – it changes from one point of your property to the next. That means knowing your soil's unique properties across the farm is key to effectively managing your inputs, maximising profitability while meeting environmental regulations.  
Find out how EM Soil Survey gives you the vital information you need to effectively plan and manage your property.
When you book your EM Survey, one of our local Vantage NZ reps will meet with you to go over the details. The survey then takes place by towing our electro-magnetic (EM) machine over your soil while it emits an electric pulse down to 50cm and 150cm. The soil conductivity is measured by the feedback from this pulse and will be recorded and plotted against a GPS location determined by our Trimble display. This allows us to accurately determine your soil properties and topography across your land, giving you insight into how to best plan and manage it.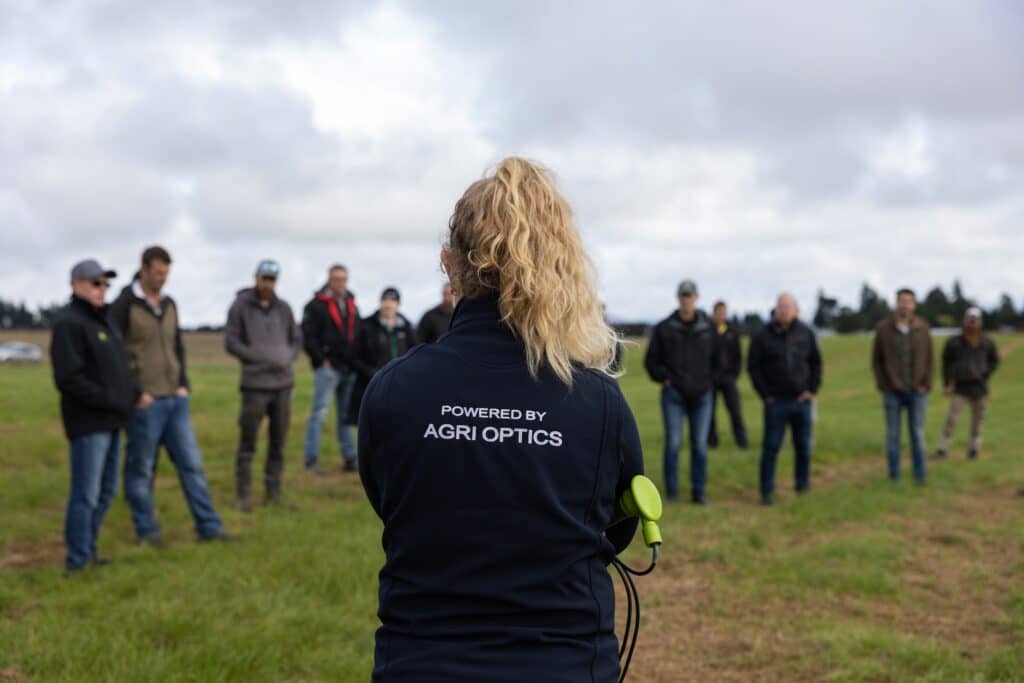 We focus on delivering genuine value to our customers across rural New Zealand. Our mission is to ensure you get the most value out of your farming technology, with the right advice to suit your business.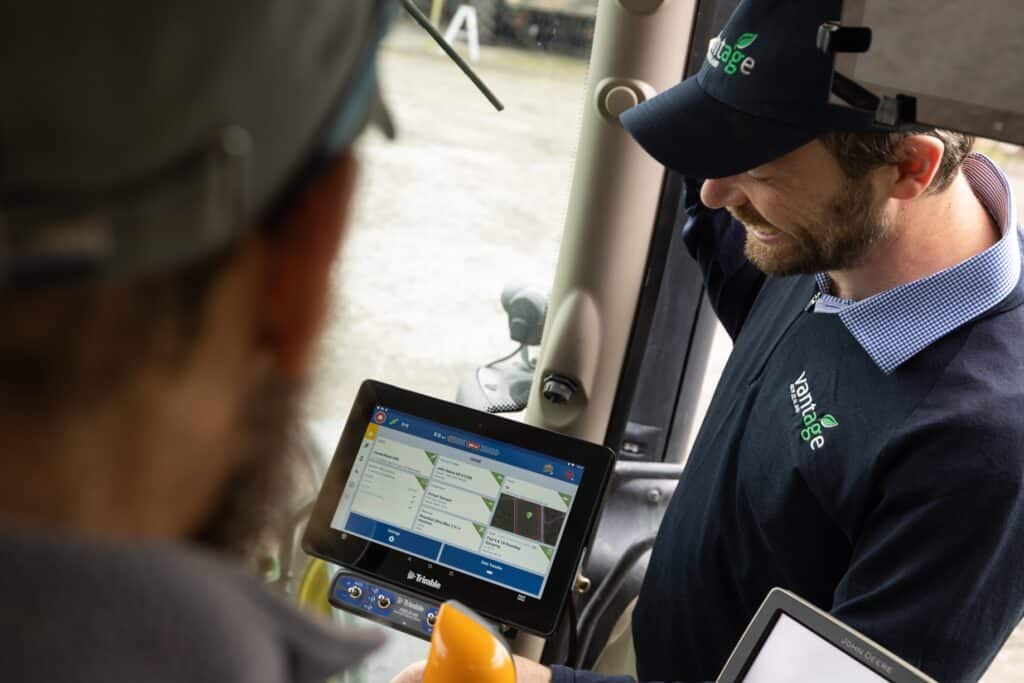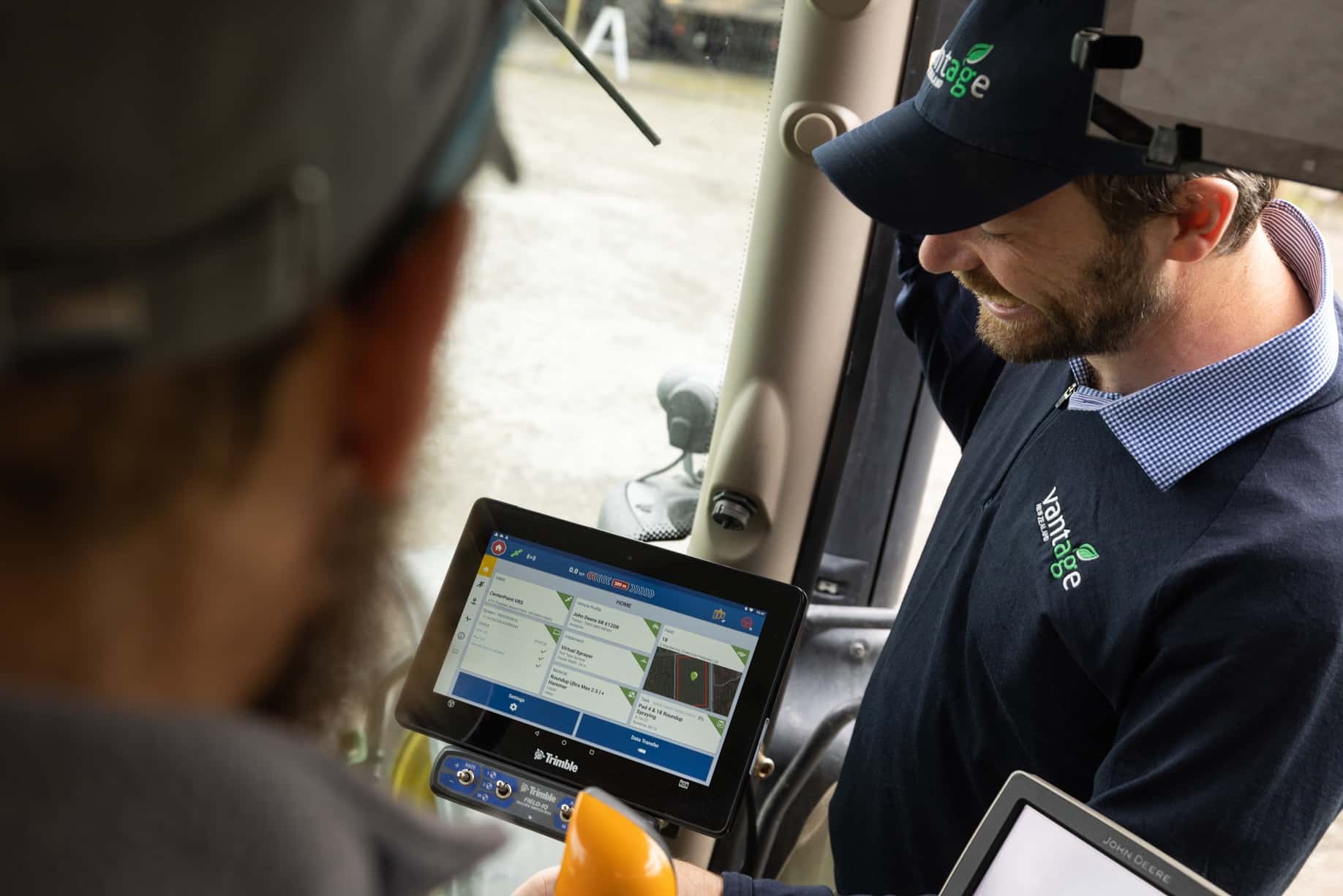 Our reps are located throughout the country, and are experienced in working with the unique challenges of each region and each piece of land. When you work with us, you'll be assigned a local Precision Ag Specialist who will be there to help as and when you need it.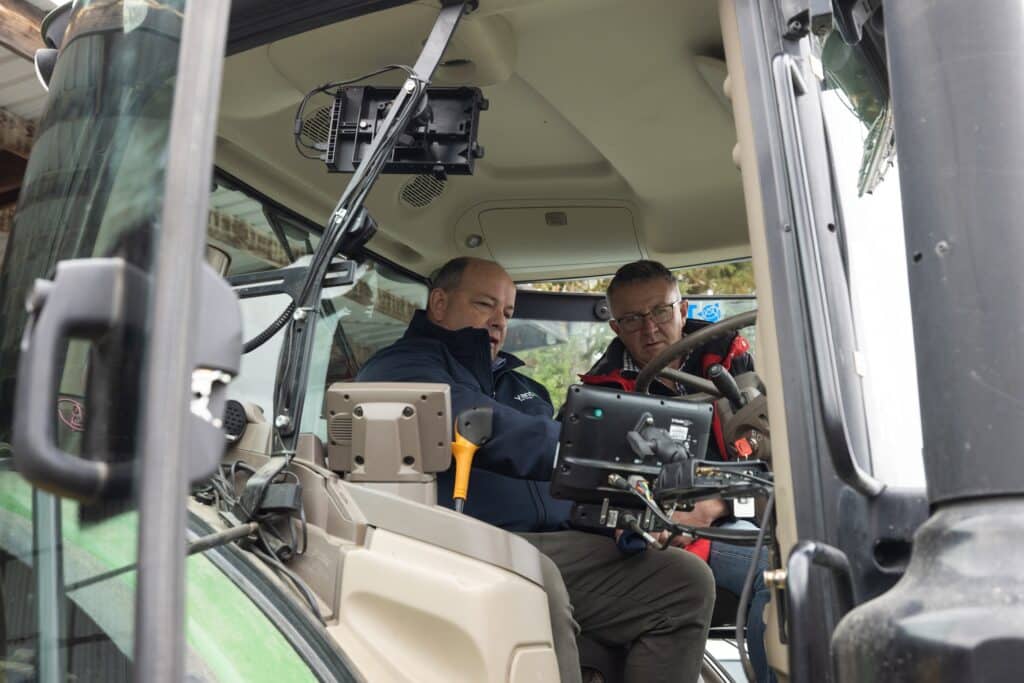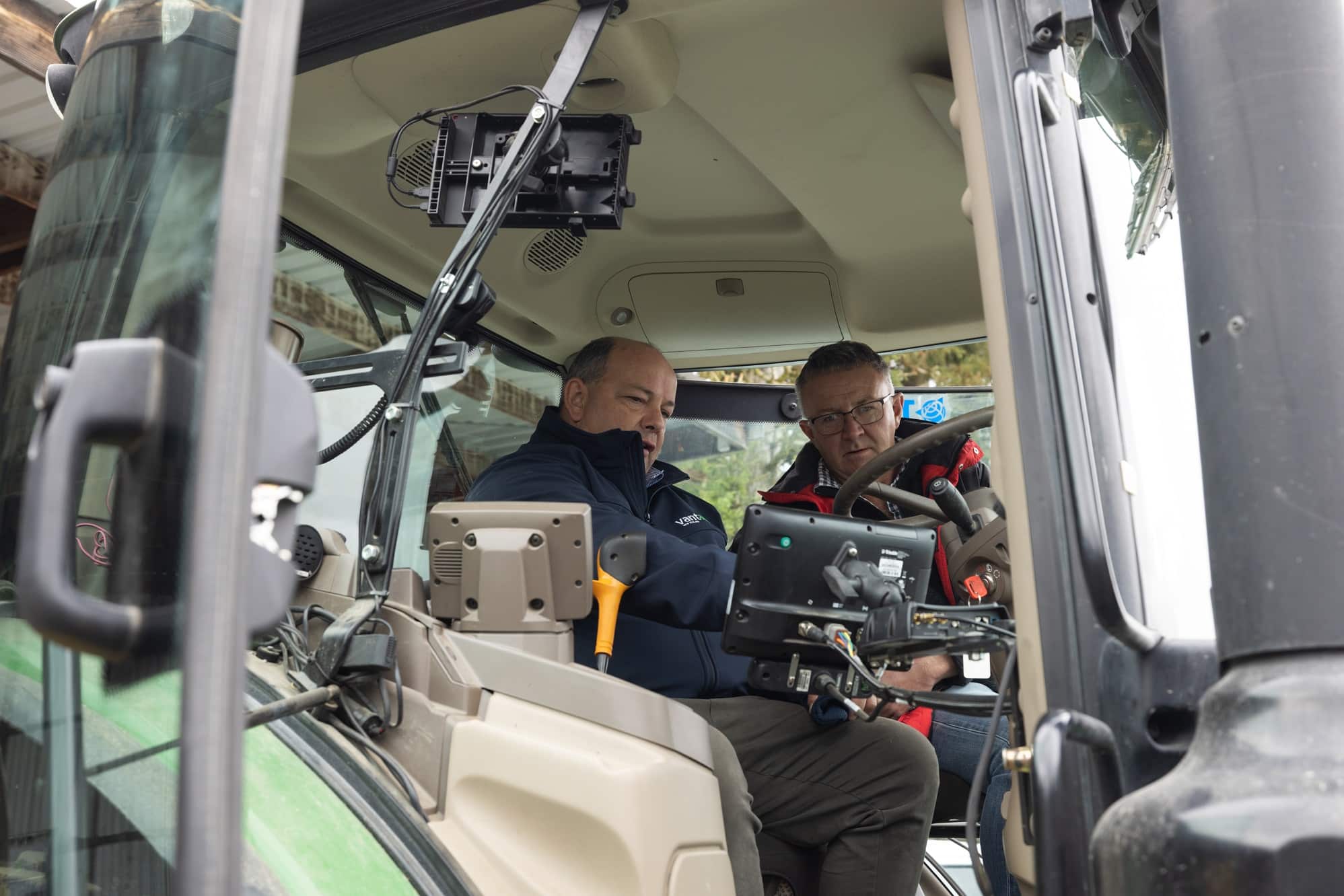 We give our customers continued support and advice on their Precision Ag solutions. We'll work closely with you to ensure the technology helps you to save time, meet your sustainability goals, and benefit your bottom line.
Enquire about
EM Soil Surveying
Submit the form below, and one of our local reps will get in touch to discuss your needs.