Precision ag financing
Vantage
Precision Ag Financing
At Vantage, we understand the significance of seamlessly integrating cutting-edge technology into your operations without compromising on your budget. With this in mind, we are thrilled to introduce two dynamic financing options tailored to fuel your Precision Ag journey.
Precision Ag holds the key to unlocking your farm's full profit potential. By choosing Vantage for your precision agriculture equipment financing, you not only equip yourself with the necessary tools to maximise profits, but also streamline operations and save time.
We are offering two flexible financing solutions to cater to your farm's specific needs.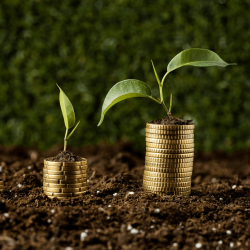 Finance Lease to own
With Finance Lease to Own, you can embark on your Precision Ag journey with NO deposit required (T&C's apply).
Begin your journey with ease with the first payment upon delivery and monthly GST payments, allowing you to conveniently spread out the payments over the term of the lease.

Upgrade or own: Enjoy the flexibility to regularly update to the latest product or pay the residual value to own the asset.

OpEx (operational expense) vs. CapEx (capital purchase): Choose the option that best suits your needs.

Easy process: We can organise everything from start to finish.
Traditional Finance
Our Credit Sale solution (similar to Hire Purchase) allows you to make meaningful investments in your operation (T&C's apply).
Choose a low or zero deposit tailored to your financial situation.

Select flexible repayment schedules – we offer monthly, seasonal, annual payments, or lump sum payments to align with your cash flow.

Enjoy an easy, hassle-free process as we handle all the details from start to finish.