CENTERPOINT RTX PROMOTION
This Harvest Season, Make Every Pass Count!
For a limited time, farmers are able to purchase a special 7 week subscription to CenterPoint RTX for the harvest season. CenterPoint RTX provides < 2.5cm, repeatable accuracy in less than 20 minutes and offers a significant improvement in accuracy over RangePoint RTX – an ideal, low cost upgrade for the harvest season. 
This special is a limited time offer, and is only available for purchase from 1st September, 2020 through 31st December, 2020. 
For full Terms and Conditions and to find out more please contact Vantage NZ.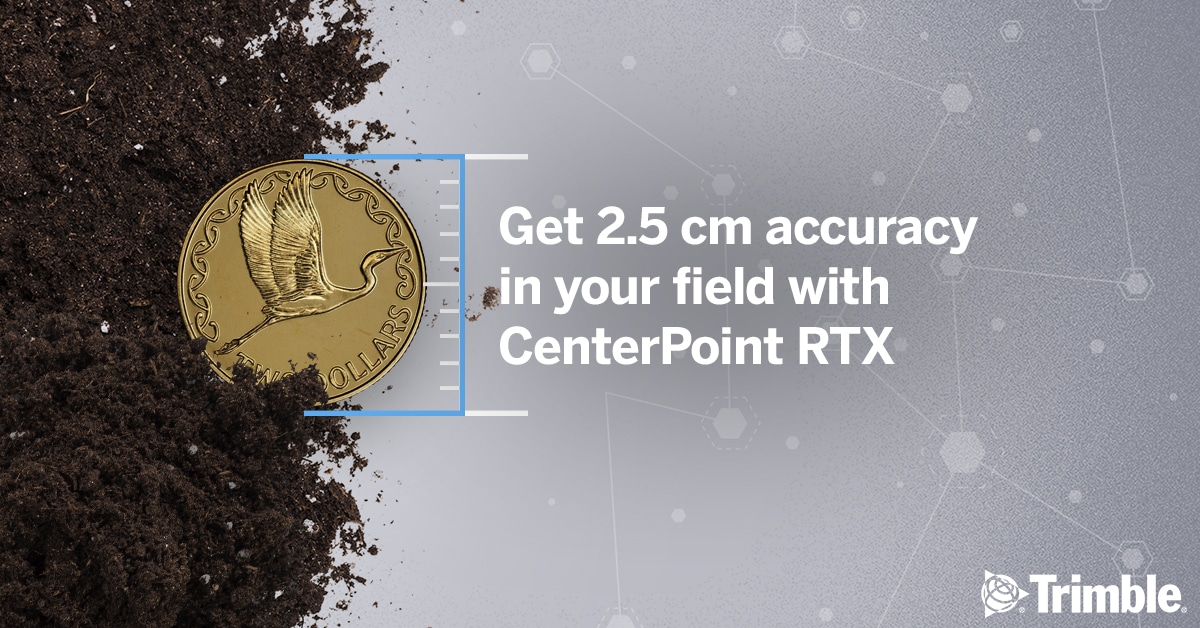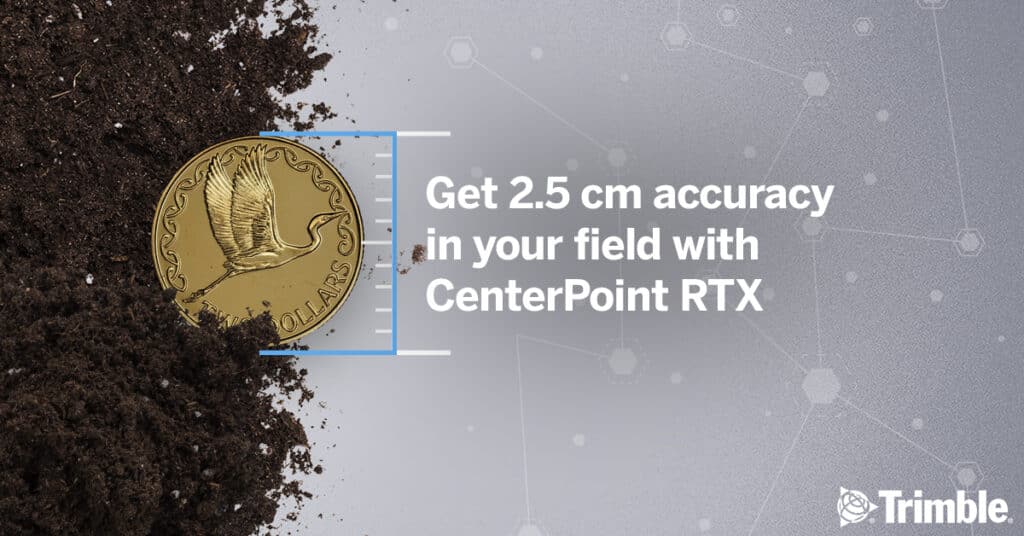 Best satellite-delivered
positioning technology on the planet
Trimble Centrepoint RTX
Enquiry